Fastpaced
Fastpaced is an exploration focused platformer.
Gather resources and combine them to useful tools and structures to make your way through an infinite, sky-ish world.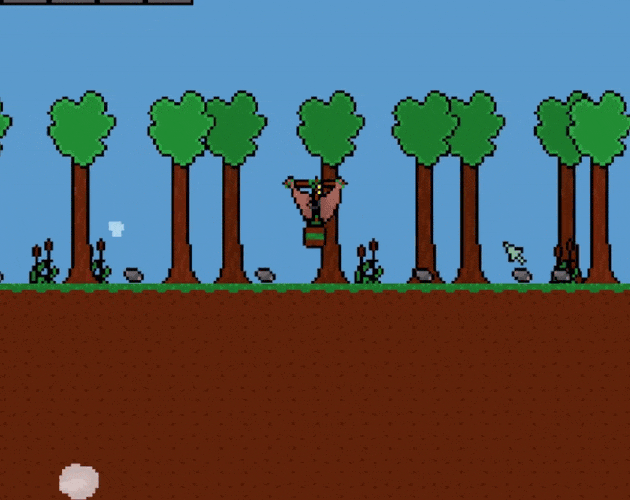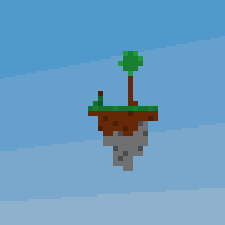 About
Fastpaced is my first game project and I've started working on it in August 2018 with zero experiences and the dream to create my own video game. Development is planned to continue and hopefully the game will improve with the help of a vivid and thriving community.
Thank you for visiting my heart-project,
Have fun!

How to play
This section will exist until there is something like a tutorial in the game.
An old video of the game on Twitter actually shows how to craft and more! Take a look at it here.

Basics:
On the start screen press E to continue
In the menu press the left mouse button to enable the mouse mode
Move with WASD, Jump with Space, Sprint with Shift
Interact with objects or pick up items with E
THE AIM: Defeat 10 enemies and enter a new room to reach the end
Inventory and crafting:
Combine items by dragging them onto each other
Seperate crafts by pressing the right mouse button
Combining and seperating works with surroundings as well. E.g. drag plant fibre onto a dirt block to combine them and press the right mouse button to seperate them again
Seperate a stack by dragging them to an empty slot while holding Alt
Drop items by dragging them out of the inventory and holding shift
Examples:
Plant fibre + Stick = Reinforced stick
Stone + Stone = Sharp stone
Reinforced stick + Stick = Wooden cross
For a full list of keys press R
Download
Click download now to get access to the following files:
Comments
Log in with itch.io to leave a comment.
some item ideas,
plant fibre + plant fibre = string, can make more advanced items.

reinforced stick + string = bow, can shoot spears in quick succession.
skin + string = leather, can be crafted into armor and other things,
leather + plant fibre = cloak, will make you be less visible to enemies
leather + skin = tunic, will give armor value, this could use really any armor system, but the important part is it protects you in some way.

right now the combat is just kiting, throwing spears just isn't effective, i hope theres more combat options in the future
hey i cant seem to build the sail, because i cant place the stick, can you make a guide or something like that for stuck players?
Being stuck has been a pretty common complaint so far and is definitely something I'll be working on. Maybe you can find a solution in the "How to play" section for now. A member on the games discord has also mentioned that an old trailer actually shows how to craft stuff, so this might help as well. I'll also put the video's link in the "How to play" section. Thanks for the comment!

also, is there any armor i can make? i want to put those skins to use, also a drop button would be nice
There aren't a lot of items yet, also no armor. But it's planned to add more content over time.
If you mean dropping items out of the inventory, this should be described in the How to play section as well. :)
nope, dont see it, the only thing that might be close is remove and that doesn't work
Ah, with remove I mean dropping. You simply drag the item out of the inventory and release your left mouse button while holding shift to drop something.
This actually looks like fun.